Description
The Horse Float Level 1 – 1yr Warranty is designed to provide assistance with the cost of repair or replacement of certain Listed Components of your Horse Trailer, due to a Breakdown or Failure.
Available on Horse Trailers up to 12 years of age at the time of sale
Warranty terms available – 12, 24, 36, 48 & 60 month 
---
UP TO CLAIM LIMIT
$2500
Horse Float Components Covered
The Warranty covers components and parts as covered by the original Manufacturer's Warranty
Up to claim limit $2500
Water Ingress
From roof, external door, side windows, front window and rear window
Up to claim limit $1000
---
COVERAGE
Australia wide
---
AVAILABILITY
Horse Floats up to 12 years of age at time of sale
---
PRICING
1 year cover – $420 
2 year cover – $470 Go To Warranty
3 year cover – $520 Go To Warranty 
4 year cover  – $570 Go To Warranty
5 year cover – $620 Go To Warranty
---
OPTIONAL EMERGENCY ASSISTANCE COVER
24/7 breakdown service towing, fuel, flat battery, flat tyre and locksmith available.
---
Product Disclosure Statement and Financial Services Guide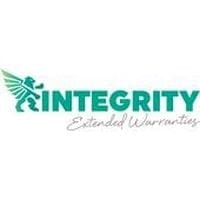 ---
COOLING OFF PERIOD
You have the comfort of knowing that if you change your mind, you can cancel your product within the first
30 days and receive a full refund, provided no claims have been made.
---
SERVICE REQUIREMENTS
To maintain your Warranty, you are required to service your Horse Float at regular intervals.
Your Horse Trailer must be serviced every 12 months. All services and maintenance must be carried out by a qualified service agent.
The cost of the service is your responsibility and not payable by this Warranty. Please keep a record of your trailer service history by means of the Service Invoice.
Integrity will require proof of  Service Invoice and Maintenance history if you claim under this Warranty.
If you exceed the service requirements intervals by more than 30 days your Warranty becomes inactive, and it may affect your entitlement to make a claim under this Warranty.
---
EXCLUSIONS